I want to present my distro/remix - eOsFree Linux RC x32 / x64
The graphical interface at the highest level with low hardware requirements, very fast and efficient, great for laptops and desktop PC,
energy-saving

.
On older hardware works great and at higher sensational. Desktops and laptops from 2012 and earlier should not do the problem. With some newer models built after 2012. Could be a problem but not necessarily.
After installation, the system takes about 5 GB of disk space and RAM resources are used after firing at Windows XP or Linux Lubuntu - 220-260 MB (x32- uses 4GB RAM) and 400-430 MB (x64). The system is based on "elementary os luna"- now no more elementary - is full functions.
The best run with the "Live" or "Default" option from DVD, USB or Virtual Box, the system works in the live version but there is also the possibility to install - in install option a password is required. Password is: k
. x64
Download Mega eOsFree x64 basic RC1.iso - install password: k
.

x64 Download google drive eOsFree x64 basic RC1.iso - install password: k
.
.

eOsFree includes everything you need:
-LibreOffice office suite - open and save Microsoft Office files such as .doc and .docx excel others, document viewer including PDF (x32/x64)
- Internet programs such as Midori (x64) ,
Chromium (x64)

,Firefox (x32) ,Chrome (x32), , Skype (x32), Empathy instant messenger (msn and others) and other .....
- Gimp (x32) and manager of foto
- Full audio video - x32/x64
- A set of fonts, and many useful solutions, including mounting windows partitions at boot (full access to these partitions) or lock the screen saver.
- The system eOsFree i386 / i686 supports me 3,9GB RAM and runs perfectly :) - not yet exceeded 1.5GB RAM with open from 30 pages in Firefox, youtube video, skype and a few other programs.
- Complete system ready for use
Minimum system requirements eOsFree Linux:
- Pentium 1 GHz or amd64
- 512 MB of RAM x32 and 1GB RAM x64
- 6 GB of free disk space
- Installation DVD or USB

Recommended system requirements:

- Pentium 2 GHz or amd64
- 1 GB of RAM
- 10 GB of disk space
- DVD, or USB drive
Optimal hardware requirements:
- Pentium 2 x 1.5 GHz and more
- 2 GB of RAM and more
- 15 GB of HDD space and more
- 15 GB solid-state drive - 13 seconds boot on my Intel 520 120GB SSD
- DVD, or USB drive
Please donate 1
$,
2
$ , 5
$...
- a grant project, lead work on future versions of Linux eOsFree:
IBAN - International Bank Account Number :
PL

51 1050 1575 1000 0091 0655 9520
Henryk Kukielka
Wrocław Poland
PayPal : heniu69@gmail.com
md5

checksum

files

are

in the image

.iso
appearance of desktop

( c2d T9300 2x2,5GHz - 4GB RAM ):
during playback and video downloading - online firefox 720p:


Grant
-
grant
project
1
$,
2
$ , 5
$...
lead
work on
future versions
eOsFree Linux
: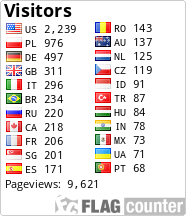 PayPal : heniu69@gmail.com
IBAN - International Bank Account Number :
PL

51 1050 1575 1000 0091 0655 9520
Henryk Kukielka
Wrocław Poland
------------------------------------------------------------------------------------------------------
Polska nr konta:
ING BANK :
51 1050 1575 1000 0091 0655 9520
Henryk Kukiełka
Wrocław